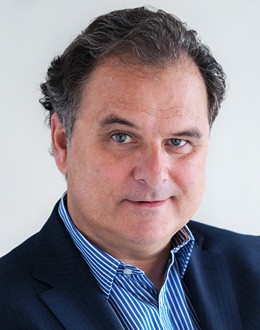 sven.klos@klos.nl
+31 6 52 675 825
Sven was educated at the universities of Amsterdam and San Diego and has since 1996 been a partner in the IP departments of the firms Nauta Dutilh and Allen & Overy. Since 2003 Sven practices in a specialized IP boutique setting.
Sven's practice encompasses a broad range of IP matters. With his team he counsels and represents his clients in litigation and non-contentious matters regarding the international and national protection of trade marks, product design, copyright in on-line and off-line content, know-how and technology. He represents his clients in proceedings on all levels before all European Union courts and Dutch courts, as well as the Benelux and European Union Intellectual Property Offices. Sven is one the most experienced European litigators where proceedings before the Court of Justice of the European Union are concerned.
A particular emphasis within Sven's trade mark practice is on trade marks with a design element such as colour marks, colour combination marks and shapes of packagings and products. In this area Sven and his team represent a number of major names in the food, fashion, luxury, furniture, automotive, sports and entertainment industries.
Throughout his career a focal point of his practice has been the protection of product design based on copyright, 3D trade marks, design registrations and unfair competition. In this arena Sven represents a great number of leading fashion companies, luxury products and furniture manufacturers as well as toy manufacturers.
A special niche in which Sven has been a pioneer sees Sven representing a great number of sports organisations such as soccer clubs, soccer leagues and national as well as international sports regulatory bodies in the area of broadcasting rights and merchandising.
Sven regularly publishes and lectures on a wide variety of topics, such as protection of product design, sports marketing, damages proceedings in intellectual property matters, the Database Directive, cross border injunctions in trade mark infringement cases, non-traditional trade marks, licensing contracts and character merchandising. Sven is an active member of a great number of professional organization within his field including the International Trademark Association (INTA) and has served on a number of INTA Subcommittees.
Sven has successfully litigated a significant number of patent infringement and know-how cases regarding mechanical devices, pharmaceuticals and chemical process technology.
Sven is widely regarded by the trade press as an accomplished, creative and tenacious litigator and was described by Chambers Guide to the World's Leading Lawyers as "creative" and "erudite and linguistically accomplished" and as a litigator who is "not just technically good" but one who "really fights for his clients".
In 2015 and 2016 the WTR 1000, the guide to the World's Leading Trademark Professionals, placed Sven at the top of its tables (Gold Band) for the Benelux: Netherlands calling him a "winning litigator" and "the best trademark lawyer in the Netherlands".
Publications (in Dutch)
Strange bedfellows, Sven Klos, Ars Aequi 2007, p. 187-189
Databankieren in een lawyer's paradise. Enkele vragen rond het begrip Databank in de Databankenwet, Sven Klos, IER 2000/1, p. 1-8
Sport op het speelveld van de intellectuele eigendom, Sven Klos, IER 1997/3, p. 81-88
Een Opeltje met functietoets, Sven Klos, BMM Bulletin 2007/4, p. 174 ff
De wet: copyright, trademark en oneerlijke concurrentie, Interview with Sven Klos, Gitarist, November 2013, p. 52-54