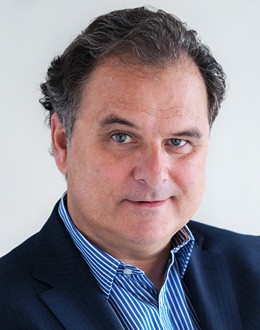 sven.klos@klos.nl
+31 6 52 675 825
Sven Klos studeerde aan de Universiteit van Amsterdam en was vanaf 1996 partner in de intellectuele eigendomspraktijk van achtereenvolgens Nauta Dutilh en Allen & Overy. Sinds 2003 voert Sven zijn praktijk in een uitsluitend in intellectueel eigendom gespecialiseerd kantoor.
Svens praktijk omvat een breed scala van intellectuele eigendomszaken. Met zijn team voert hij procedures over de (inter)nationale bescherming van merken, design, content en technologie. Hij procedeert voor alle rechterlijke instanties van Nederland en de Europese Unie, het Benelux merkenbureau en het Europese merkenbureau (EUIPO). Sven is één van de meest ervaren Europese intellectuele eigendomsadvocaten waar het gaat om procedures voor het Hof van Justitie van de Europese Unie.
Binnen Svens merkenpraktijk ligt een specifiek accent op merken met vormgevingselementen zoals kleuren, kleurcombinaties en (3D-)vormen. Onder de cliënten die Sven en zijn team op dit terrein vertegenwoordigen bevinden zich leidende ondernemingen uit uiteenlopende industrieën als food, mode, luxury, entertainment, sport, meubel, petrol, chemie en fast moving consumer goods.
Een speerpunt van Svens praktijk is de bescherming van design – de vormgeving van producten – door auteursrecht, vormmerken, modellenrecht en het recht van de oneerlijke mededinging. Op dit gebied vertegenwoordigen Sven en zijn team een aantal van 's werelds bekendste producenten en ontwerpers van onder andere meubels, mode, luxe goederen, speelgoed, home decoration, sportartikelen, automotive, nautische producten, architectuur, bouwmaterialen en industriële producten.
Een bijzondere niche waarin Sven een pionier is geweest en waarin hij met zijn team een leidende praktijk heeft is het snijvlak van sport en intellectuele eigendom. Sven staat professionele voetbalclubs, voetbalbonden en andere nationale en internationale sportorganisaties bij op het gebied van televisierechten, sponsoring en merchandising.
Sven is een veelgevraagd spreker op zijn vakgebied en heeft over een groot aantal onderwerpen gepubliceerd, zoals de bescherming van vormgeving door auteursrecht in Europa, sportmarketing, schadevergoeding in intellectuele eigendomszaken, de databankrichtlijn, crossborderverboden in merkinbreukzaken, vorm- en kleurmerken, licentiecontracten en character merchandising. Sven is actief binnen diverse beroepsorganisaties waaronder de International Trademark Association. Hij bereidt op dit moment de publicatie van een boek voor over bescherming van design op basis van auteursrecht in Europa.
Sven wordt in de vakpers reeds vele jaren geroemd als een gedreven en creatieve advocaat. Het gezaghebbende Chambers Guide to the World's Leading Lawyers beschrijft hem als "creative, erudite and linguistically accomplished", als een advocaat die "not just technically good" is maar ook "really fights for his clients" en als een "energetic, passionate and hardworking lawyer who really shows an interest in the business of his clients".
De World Trademark Review 1000, "the guide to the World's Leading Trademark Professionals", plaatst Sven in zowel 2015 als 2016 aan de top (Gold Band) in de categorie Benelux: Netherlands, waarbij hij wordt omschreven als a "winning litigator" en als "the best trademark lawyer in the Netherlands".
Publicaties
Strange bedfellows, Sven Klos, Ars Aequi 2007, p. 187-189
Databankieren in een lawyer's paradise. Enkele vragen rond het begrip Databank in de Databankenwet, Sven Klos, IER 2000/1, p. 1-8
Sport op het speelveld van de intellectuele eigendom, Sven Klos, IER 1997/3, p. 81-88
Een Opeltje met functietoets, Sven Klos, BMM Bulletin 2007/4, p. 174 e.v.
De wet: copyright, trademark en oneerlijke concurrentie, Interview met Sven Klos, Gitarist, november 2013, p. 52-54